Nucor Corporation announced that it has acquired the assets of Omega Joist, a subsidiary of Samuel, Son & Co., Limited. Omega Joist produces open web steel joists at its manufacturing facility located in Nisku, Alberta, and also has sales offices in western British Columbia and southern Alberta.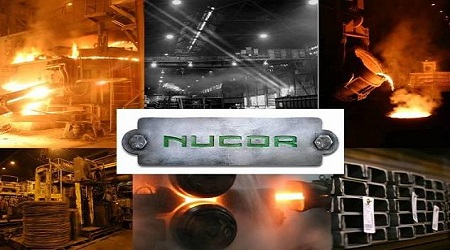 "We are excited to grow our joist and decking business in Canada with the acquisition of Omega Joist. This acquisition complements the Vulcraft facility we are currently constructing in Ancaster, Ontario," said Ray Napolitan, Executive Vice President, Fabricated Construction Products. "We are committed to growing our joist and deck business in Canada and this acquisition is another important step in our growth strategy."
Omega Joist has 43 employees, will operate as Vulcraft-Omega and will become part of Nucor's eleven other joist and deck production facilities. Nucor plans to add additional products to Vulcraft-Omega's product portfolio, including steel deck.
Vulcraft-Omega is Nucor's fifth facility in Alberta, joining three Harris Rebar facilities and one Fisher & Ludlow facility. Vulcraft-Omega teammates join Nucor's nearly 2000 teammates in Canada.
Nucor and its affiliates are manufacturers of steel products, with operating facilities primarily in the U.S. and Canada. Products produced include: carbon and alloy steel — in bars, beams, sheet and plate; hollow structural section tubing; electrical conduit; steel piling; steel joists and joist girders; steel deck; fabricated concrete reinforcing steel; cold finished steel; steel fasteners; metal building systems; steel grating; and wire and wire mesh. Nucor, through The David J. Joseph Company, also brokers ferrous and nonferrous metals, pig iron and HBI/DRI; supplies ferro-alloys; and processes ferrous and nonferrous scrap. Nucor is North America's largest recycler.