Further to the announcement on 29 December 2015, the Company announces that its South African subsidiaries, International Ferro Metals Limited and International Ferro Metals SA Holdings have entered into a settlement agreement with Rustenburg Platinum Mines Limited ("RPM") regarding its interests under a chromite supply agreement under which RPM is obliged to supply UG2 chrome ore to IFMSA.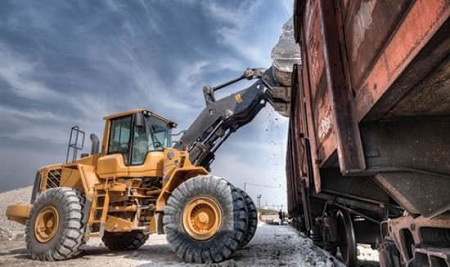 The terms of the settlement are that RPM will supply IFMSA with 10,000 tonnes of UG2 per month for calendar year 2016 at no cost and 7,500 tonnes per month from January 2017 to November 2020 at a cost of ZAR170 per tonne. The backlog of approximately 57,000 tonnes at the end of December 2015 will be supplied at a rate of 10,000 tonnes per month from January 2016, also at no cost. The original contract provided for RPM to supply 15,000 tonnes per month until November 2020 at no cost.
The settlement has eliminated the uncertainty surrounding the supply agreement and accordingly will assist the asset sale process currently being conducted. However it has a material impact on the agreement's value and consequently on the value of the assets of IFMSA. As a result, there will be a material impact on the purchase consideration to be payable by Samancor for the assets of IFMSA. The business rescue practitioner will propose an amendment of the business rescue plan to the creditors of IFMSA to take account of the settlement agreement reached in respect of the supply agreement and the impact of the anticipated price adjustment and resultant distribution to creditors. A meeting of creditors will be convened to vote on the proposed amendment to the business rescue plan.
It is not expected that that the timing of the proposed transaction with Samancor will be materially impacted.
Further announcements in relation to the business recue proceedings will be released in due course.
International Ferro Metals Limited
Chris Jordaan, Chief Executive Officer
Tel: +27 14 574 6302
Numis Securities Limited
James Black / John Prior / Paul Gillam
Tel: +44 (0) 20 7260 1000
About International Ferro Metals:
International Ferro Metals produces ferrochrome, the essential ingredient in stainless steel, from its integrated chromite mine and ferrochrome processing operations in South Africa. International Ferro Metals is listed on the London Stock Exchange under the symbol IFL.