ALGOLD RESOURCES LTD is pleased to announce that the Mauritanian Ministry of Environment and Sustainable Development has provided a conclusive acceptance and opinion regarding the Environmental Feasibility of the Tijirit Gold Mine Project, a key step in Algold's strategy for 2017.
The acceptance and opinion, represents a significant first step towards the application of a mining lease for Algold's Tijirit Gold Project. Algold CEO Francois Auclair commented, "We thank the Government of Mauritania for helping us quickly advance this project, and look forward to additional collaboration in 2017."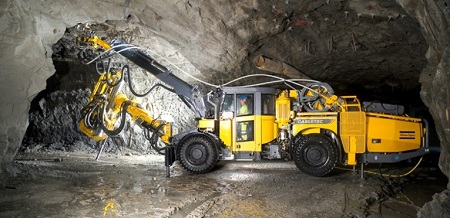 This press release has been reviewed for accuracy and compliance under National Instrument 43-101 by André Ciesielski, DSc., PGeo., Algold Resources Ltd. Lead Consulting Geologist and Qualified Person, as defined by NI 43−101 Standards of Disclosure for Mineral Projects. André Ciesielski has further approved the scientific and technical disclosure in the news release.
ABOUT ALGOLD
Algold Resources Ltd. is focused on the exploration and development of gold deposits in West Africa. The board of directors and management team are seasoned resource industry professionals with extensive experience in the exploration and development of world-class gold projects in Africa.