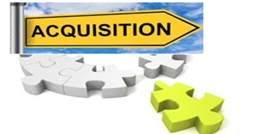 Silver Standard Resources Inc and Claude Resources Inc are pleased to announce the receipt of the required shareholder approvals for the previously announced Plan of Arrangement ("Arrangement").
On closing of the Arrangement, all of Claude Resources issued and outstanding common shares will be exchanged on the basis of 0.185 of a Silver Standard common share (the "Consideration Shares") and C$0.001 in cash per Claude Resources common share.
The Arrangement was approved by approximately 94% of the votes cast by Claude Resources shareholders at the special meeting of shareholders that was held today. Silver Standard shareholders approved the issuance of the Consideration Shares by approximately 93% of the votes cast at Silver Standard's annual and special meeting of shareholders that was also held today.
The transaction is expected to close on May 31, 2016 following receipt of final court approval and other customary closing conditions.Full details concerning the Arrangement were included in the management information circulars of both Silver Standard and Claude Resources mailed to their respective shareholders on April 7, 2016.
About Silver Standard
Silver Standard is a Canadian-based precious metals producer with two wholly-owned and operated mines, including the Marigold gold mine in Nevada, U.S. and the Pirquitas silver mine in Jujuy Province, Argentina. In 2016, Silver Standard is expected to produce over 320,000 gold equivalent ounces at cash costs of $745 per gold equivalent ounce sold 1. We also have two feasibility stage projects and an extensive portfolio of exploration properties throughout North and South America. We are committed to delivering safe production through relentless emphasis on Operational Excellence. We are also focused on growing production and Mineral Reserves through the exploration and acquisition of assets for accretive growth, while maintaining financial strength.
About Claude Resources
Claude Resources Inc. is a public gold exploration and mining company based in Saskatoon, Saskatchewan, with an asset base located entirely in Canada. Its shares trade on the Toronto Stock Exchange (TSX:CRJ) and the OTCQB (OTCQB:CLGRF). Since 1991, Claude Resources has produced over 1,200,000 ounces of gold from its 100 percent owned Seabee Gold Operation in northeastern Saskatchewan. In 2016, Claude Resources is expected to produce between 65,000 and 72,000 ounces of gold at cash costs of C$700 to C$770 per ounce of gold. The Company also owns 100 percent of the Amisk Gold Project in northeastern Saskatchewan.
For further information contact:
W. John DeCooman, Jr.
Vice President, Business Development and Strategy
Silver Standard Resources Inc.
N.A. Toll Free: +1 (888) 338-0046
All others: +1 (604) 689-3846
E-mail: invest@silverstandard.com

Brian Skanderbeg
President & CEO
Claude Resources Inc.
+1 (306) 668-7505
Marc Lepage
Manager, Investor Relations
Claude Resources Inc.
+1 (306) 668-7501
ir@clauderesources.com