Stellar Diamonds plc, the London listed diamond development company focused on West Africa, has signed an agreement to operate the Tonguma mine in Sierra Leone, adjacent to the company's own Tongo mine.
Stellar Diamonds whose CEO Karl Smithson in 2015 said that then-explorer Stellar's application to mine at Tongo was the first company to apply for a large scale mining licence of any kind since the onset of the Ebola crisis – announced on 20 February 2017 that it no longer intends to acquire Tonguma Ltd and instead intends to enter into a Tribute Mining Agreement with Octea Mining, which would allow Stellar to mine the Tonguma licence area alongside Stellar's own Tongo project in Sierra Leone.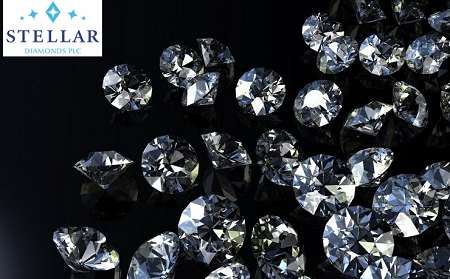 As mining.com points out, "The company, which applied for large-scale mining in the African nation in 2015, originally intended to combine its Tongo project with Tonguma, owned by junior Octea Mining. The deal would have created Sierra Leone's second largest diamond mine, with a combined annual production of 250,000 carats.
However, Stellar opted out of the proposed acquisition and, instead, has agreed to run the mine and sell the extracted diamonds, paying a 10% of the revenue after deduction of government royalties to Octea." This new, provisional deal was revealed along with Stellar's announcement of a placement to raise approximately £324,500 ($407,173) through the issue of 5,900,000 new Ordinary Shares of the Company at an issue price of 5.5 pence per share.
They additionally announced an Open Offer to raise up to approximately £250,000 ($313,732) at 5.5 pence per Open Offer Share, and have proposed resumption of trading on AIM on completion of the placing.