Kinross Gold Corporation is pleased to announce that it is proceeding with the initial Gilmore expansion project at its Fort Knox mine in Alaska.


The initial Gilmore project is expected to extend mining at Fort Knox by six years to 2027, and leaching to 2030, at a low initial capital cost of approximately $100 million, and increase life-of-mine production by approximately 1.5 million Au eq. oz.


The project is expected to generate an internal rate of return (IRR) of 17% and net present value (NPV) of $130 million based on a $1,200/oz. gold price, and an IRR of 26% and NPV of $239 million based on a $1,300/oz. gold price.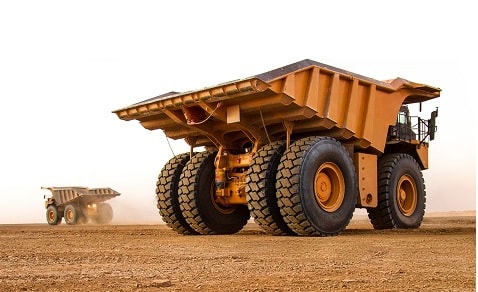 "We are pleased to proceed with the initial Fort Knox Gilmore project, a low-risk, low-cost brownfield expansion that is expected to extend mine life to 2030 at one of our top performing operations and contribute 1.5 million gold equivalent ounces to strengthen our long-term U.S. production profile.

"The Gilmore project offers an attractive IRR and NPV and adds to our suite of quality development projects at Tasiast, Round Mountain, Bald Mountain and Kupol to enhance our globally diverse portfolio. The project's low initial capital cost is expected to be funded by Fort Knox's cash flow, helping preserve our strong balance sheet and financial flexibility.

"With additional upside potential at Gilmore and beyond, Fort Knox is a significant asset in our portfolio located in an excellent mining jurisdiction. The Gilmore project and the addition of estimated mineral resources improves value and is expected to be a key contributor to the future growth of our Company."
Based on a $1,200 per ounce gold price assumption and $55/bbl oil price assumption. 2018-2030 unless noted otherwise.

Incremental to pre-Gilmore mine plan and estimated mineral reserves previously disclosed by Kinross in its news release dated February 14, 2018.

Throughout this news release, forecast site-level all-in sustaining cost excludes corporate overhead costs. This is a non-GAAP measure and is not defined under IFRS. Refer to "Reconciliation of non-GAAP financial measures" section in the Company's Q1 2018 MD&A.

Throughout this news release, calculated from July 1, 2018 forward and after tax.

Throughout this news release, calculated based on a 5% discount rate from July 1, 2018 and after tax.

Gilmore feasibility study
The Gilmore feasibility study contemplates the first two phases of a potential multi-phase layback of the existing Fort Knox pit and construction of a new heap leach pad. The Company expects to continue leveraging its extensive experience and knowledge operating cold weather, sub-arctic heap leaching, having successfully operated Fort Knox's current heap leach during the past 10 years.


The project plan requires minimal construction of new infrastructure and new equipment purchases, and has been optimized for lower initial capital costs. This includes continuing mining using Fort Knox's current fleet and leveraging assets from the Company's other North American operations as replacement equipment is required. Kinross expects to finance the initial capital costs of the project using Fort Knox's cash flow.

Early construction work on the new heap leach and dewatering is expected to begin in Q3 2018, with stripping commencing in 2019. Initial production from Gilmore is expected in early 2020, with approximately 5% of Gilmore ore expected to be stacked on the existing pad. Approximately 95% of Gilmore ore is expected to be stacked on the new heap leach pad, with stacking commencing in late 2020. Currently, milling at Fort Knox is expected to end in late 2020.

The project team has now been established and contracting is underway. Engineering is largely complete and the permitting process is proceeding as planned. Permits are now in place to start work on the new heap leach pad.

About Kinross Gold Corporation
Kinross is a Canadian-based senior gold mining company with mines and projects in the United States, Brazil, Russia, Mauritania, Chile and Ghana. Kinross' focus is on delivering value based on the core principles of operational excellence, balance sheet strength, disciplined growth and responsible mining.